California firefighting helicopters collide, three people killed
August 8, 2023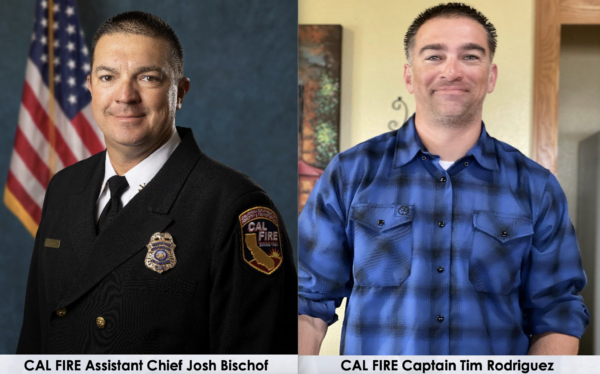 By JOSH FRIEDMAN
Two firefighting helicopters collided in midair while battling a blaze in Riverside County on Sunday, killing a pair of longstanding firefighters and one pilot.
Fire personnel were using the helicopters to battle the Broadway Fire that started in the community of Cabazon at about 6 p.m. on Sunday. Firefighters were using one of the helicopters to drop water and the other to observe the blaze. 
After the collision, one helicopter landed safely nearby. The second helicopter crashed, killing all three individuals onboard, according to Cal Fire. 
The crash caused an additional four-acre fire. Firefighters extinguished both the initial blaze and the fire caused by the crash. 
Everyone aboard the helicopter that landed safely emerged uninjured.
Officials have identified the victims as Cal Fire Assistant Chief Josh Bischof, 46; Cal Fire Captain Tim Rodriguez, 44; and Contract helicopter pilot Tony Sousa, 55. Bischof and Rodriguez served 24 and 19 years respectively as firefighters.
"Our hearts are broken over the loss of our colleagues, mentors and friends," Cal Fire/Riverside County Fire Chief Bill Weiser said in a statement. "Josh and Tim were exceptional firefighters and people. We grieve with their families and loved ones, and our prayers are with them."
The National Transportation Safety Board is investigating the crash.