California ballot measure would force lawmakers to reveal lobbyist ties
August 2, 2023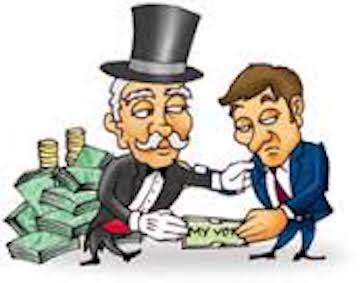 By JOSH FRIEDMAN
A voter initiative that may appear on the ballot in California next year would overhaul the state's Public Records Act, requiring unprecedented scrutiny into lobbying occurring at the Capitol, as well as more access to government documents. [Politico]
The group Consumer Watchdog, which is behind the proposals, is expected to file paperwork for the ballot initiative on Wednesday. The proposed initiative would also ensure sexual harassment allegations against lawmakers are made public.
If voters were to approve the measure, lawmakers would need to disclose lobbying meetings, fundraising events and public events on their websites. The Legislature would need to release records relating to misconduct probes, and legislators would need to retain their records for a minimum of five years, then be subject to state archiving laws.
The proposed initiative would also subject state agencies, as well as counties and cities, to similar retention timelines. Many agencies currently have a two-year retention minimum, though records like emails are often purged sooner.  
Additionally, the measure would broaden the definition of public records to include documents maintained by private vendors and contractors relating to their work for the state.
In 2018, news outlets threatened legal action for records following a string of sexual harassment scandals at the Capital. The Legislature then said it would voluntarily release substantiated claims against lawmakers or high-level staff. The proposed initiative would enshrine that disclosure in law and go further, requiring all sexual harassment investigations, not just ones determined to be well-founded, to be accessible to the public, so long as they are not deemed frivolous.
Furthermore, the proposed initiative would set a 30-day clock for agencies to provide requested records, unless extraordinary circumstances prevent them from doing so. It would also limit companies from preemptively filing lawsuits denying records and would restrict public agencies' use of attorney-client privilege and the so-called attorney work product doctrine. Government agencies would also need to publish annual reports about delays in access to public records and post contracts with vendors on their respective websites.