Fire in northern Santa Barbara County burns more than 5,000 acres
August 20, 2023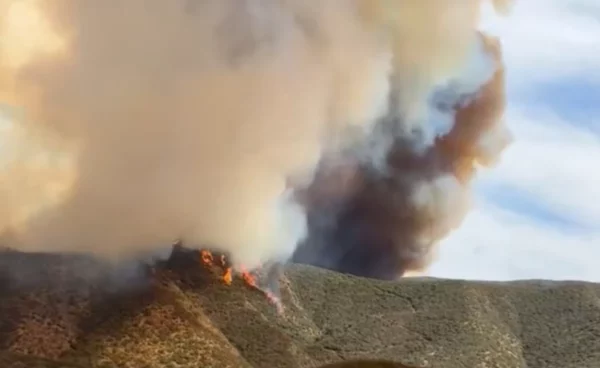 By KAREN VELIE
The vegetation fire scorching an area in northern Santa Barbara County has burned 5,464 acres and is 5% contained as of Sunday morning, according to Cal Fire.
Shortly after 1 p.m. on Saturday, a caller reported the blaze burning near Highway 166 at Perkins Road near Cuyama. Officials ordered evacuation of residences between Aliso Canyon Road and Cottonwood Road.
The Plant Fire caused a temporary shutdown of a section of Highway 166 for several hours. The highway has since reopened.
Weather forecasts show rain arriving in the Cayuma area between 2 p.m. and 5 p.m., which should assist firefighters in putting out the blaze.
The cause of the fire remains under investigation.