Grover Beach police ask residents to toss inflammatory fliers
August 15, 2023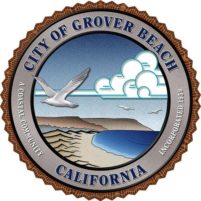 By KAREN VELIE
In response to finding fliers promoting the European race at homes in Grover Beach on Sunday morning, the police department is encouraging residents to throw the fliers away. The fliers provide a link to a website perceived by many as inflammatory and hateful.
"While these fliers fall within the bounds of free speech protected by the First Amendment and do not explicitly endorse hate or violence, their messaging stands in stark contrast to our community's cherished principles of inclusivity, diversity and mutual respect," the department said in the release.
During the past several years, people have placed similar fliers at homes in different communities throughout California. In addition, three to four men from Tulare County have received a lot of media attention as they travel through the state displaying banners promoting racial divide.
The public is divided on whether to call attention to the inflammatory behaviors or to ignore the group's actions.