New teen center opening at Centennial Park in Paso Robles
August 15, 2023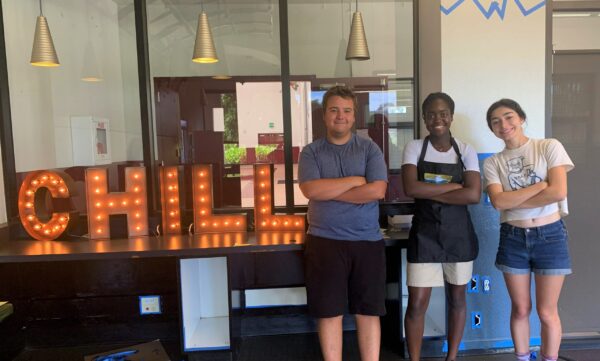 By KAREN VELIE
The new teen center at Centennial Park in Paso Robles will be open for local youth to congregate on Aug. 21.
Located between the Lewis Middle School and Paso Robles High School campuses at 600 Nickerson Drive, the center is open to students in grades 6 through 12, with activities specifically tailored to those ages 12 to 15 years of age. The center is a is a free, safe gathering place for local teens to enjoy on Mondays through
Thursdays from after school until 5 p.m.
While students are required to sign in, on site staff does not track their arrivals and departures.
The center features a video gaming area with three 70 inch monitors, high speed internet and charging
stations, air hockey, table tennis, pool table, popular board and card games, bistro tables and a sofa area for teens to gather. The city's drop-in gym program, located on the indoor basketball court adjacent to the
Teen Center, will provide opportunities for teens to shoot hoops and enjoy a rotating slate of activities
including ping pong, volleyball and more.
In addition, lawn games such as badminton will be available on the Centennial Park quad for teens to enjoy as weather permits.
For teens seeking a beverage of something to eat, the center includes a café with freshly prepared prepackaged food items and beverages for students to purchase.
"We're thrilled to be expanding our after-school services for the teens in our community," said Lynda Plescia, Paso Robles recreation services manager."This beautiful newly renovated area will provide a safe place for teens to gather, play and grab an after-school snack in a safe and welcoming environment designed especially for them."