Hidden camera filmed partially clothed women at San Luis Obispo gym
August 28, 2023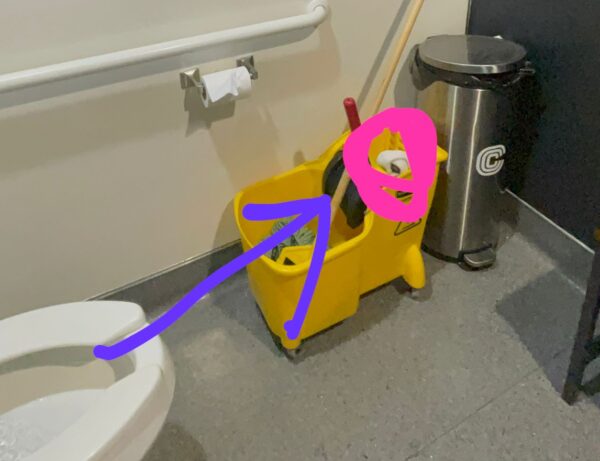 By KAREN VELIE
A San Luis Obispo woman wants community members to know she found a hidden camera on Aug. 23 in a bathroom at a local gym that caters to women.
During her third trip to the restroom on Wednesday, the 22-year-old pregnant woman discovered a GoPro camera concealed in a white towel placed in a mop bucket. As Maria Lerno examined the camera, she determined it was recording women as they used the restroom.
Maria Lerno then went to find Cole Corrigan, the owner of CCC Fitness. After she told him there was a hidden camera in the restroom, Corrigan walked into the bathroom and immediately knew where the camera was hidden, Maria Lerno said.
He took it back to his office and Maria Lerno called her husband Zach Lerno.
Zach Lerno then asked the gym owner to call law enforcement. However, Corrigan said he did not want law enforcement involved because it could negatively impact his business, Zach Lerno said.
"I told Cole, 'I don't care about the police, I just want the photos deleted,'" Maria Lerno said. "He said he did not have anything to do with the camera."
Ignoring Corrigan's request, Zach Lerno called the SLO Police Department. An officer then went to the gym, took the camera, interviewed Maria Lerno and opened an investigation.
Even so, Maria Lerno is concerned that other women and teens who use the gym are unaware of the hidden camera and the possibility that there may be videos of them disrobing.
Corrigan admitted there had been an issue with a hidden camera at his gym, before hanging up on a CalCoastNews reporter.
If you have further information about this or other filming incidents please contact reporter Karen Velie at (805) 234-1703.