Magnitude 4.3 earthquake near Parkfield felt in SLO County
August 10, 2023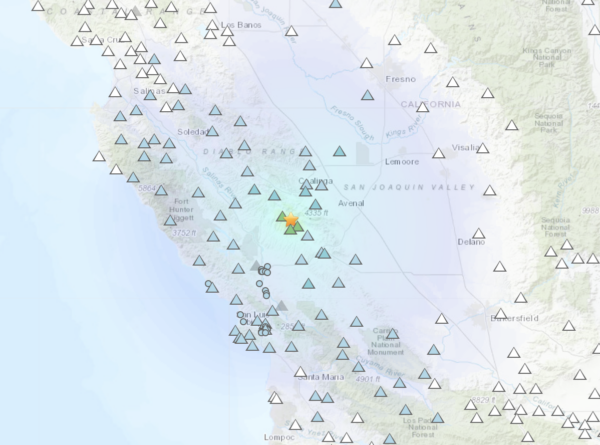 By JOSH FRIEDMAN
A magnitude 4.3 earthquake near Parkfield in southern Monterey County caused shaking in San Luis Obispo County on Thursday. 
The earthquake struck at 12:17 p.m. about 3.7 miles northwest of Parkfield, according to the U.S. Geological Survey. Parkfield is a small unincorporated community that lies along the San Andreas Fault and is known informally as the Earthquake Capital of the World. 
Shaking from the earthquake could be felt in multiple counties.