Shooter in SLO County crime spree identified, details released
August 18, 2023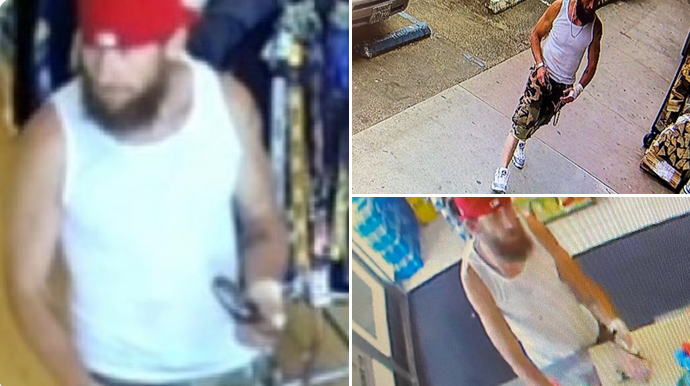 By KAREN VELIE
The man who allegedly shot two people during a crime spree in San Luis Obispo County on Thursday has been identified as 41-year-old Joshua Arnold of Visalia, according to the Grover Beach Police Department.
Arnold's crime spree included two shootings, grand theft, an attempted carjacking and breaking into a unoccupied residential unit. Arnold is facing three counts of attempted murder along with charges of attempted robbery, attempted carjacking and felon in possession of a firearm and ammunition. He remains in the SLO County Jail with his bail set at $1 million.
At about 1 p.m., Arnold shot a male clerk in the neck at the 7-Eleven on Grand Avenue in Grover Beach. Responders transported the victim to a local hospital for treatment of a non-life-threatening injury.
Driving a black Mustang, Arnold  headed south to Nipomo where he attempted to rob a smoke shop, police said.
He then drove to SLO, where he attempted to jack a car near the Panda Express on Froom Ranch Way. Shortly after 3 p.m. Arnold shot at the vehicle as the driver left the scene. A bullet struck a passenger in the car. The driver then drove to a local hospital where his passenger received treatment for their injury.
Following up on a tip, officers located the suspect near a home on Legacy Avenue in the San Luis Ranch development and took him into custody at about 4:30 p.m.
He was unarmed, but police were advised that two other people were inside the residence and possibly armed.
Officers secured the area and asked residents to shelter in place. Shortly after 8 p.m., officers determined the home was empty. They later recovered Arnold's gun at a nearby model home.
SLO County Observer filmed much of the incident in SLO: