SLO County Jail inmate dies of cancer
August 9, 2023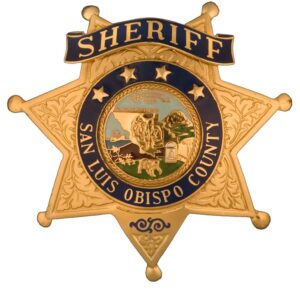 By JOSH FRIEDMAN
A San Luis Obispo County Jail inmate, who had been battling terminal cancer, died of his illness at a hospice facility in Fresno County on Sunday.  
Brett Douglass, 46, of Grover Beach was arrested and booked in SLO County Jail on March 16. Douglas was diagnosed with cancer prior to being taken into custody. While in custody, Douglass received treatment at Sierra Vista Regional Medical Center, according to the San Luis Obispo County Sheriff's Office. 
The sheriff's office sought for Douglass to be released from custody pending his terminal status. However, Douglass did not receive approval for his release because of the seriousness of his criminal history, which included charges of felon in possession of a firearm and possession of a machine gun.
On June 21, officials transferred Douglass to Hospice Care at Grand Villa Congregate Living Health Facility in Clovis. However, Douglass remained under the custody of the sheriff's office while at the facility.
Douglass died on Sunday while under the care of a doctor. Relatives were able to spend time with Douglass prior to his death. 
On March 16, SLO County Sheriff's deputies arrested Brett Douglass and Jacquelyn Douglass, 56, for firearms offenses and allegedly selling drugs out of a home near an elementary school. 
That day, the Sheriff's Special Operations Unit served a search warrant at a home in the 1100 block of Grand Avenue, less than 500 feet away from Grover Beach Elementary School.
During the search of the residence, detectives seized 163 grams of methamphetamine and 158 grams of fentanyl, with a combined street value of approximately $6,700, according to the sheriff's office. Detectives also seized two Glock style ghost handguns, an UZI fully automatic machine gun and a 12-gauge shotgun.