San Luis Obispo needs to do better on safe parking for homeless
August 9, 2023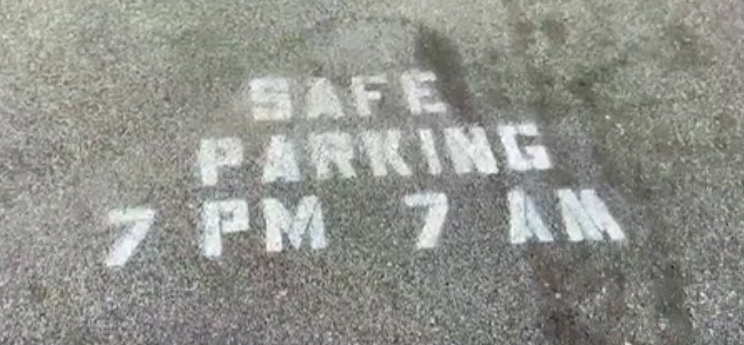 OPINION by LYNN HAMILTON
An open letter to the San Luis Obispo City Council:
I am writing with deep concern about the insensitive, inept and insufficient means of informing residents of the Palm Street neighborhood of the city's plans to move its safe parking program to 1700 Palm Street.
I have owned and lived at 1650 Palm Street for 25 years, and I did not know there was a 1700 block of Palm Street. I am very much opposed not only to the plan to move the safe parking program to my street, but also to object to the lack of transparency, lack of opportunity for public comment and the very short time period for notification. We had only a week to respond.
I also did not receive a postcard at my address; I heard about the issue from my neighbor, who took a picture and sent it to me. The news coverage in the Tribune on July 29 indicated that the rotational program would involve faith and community groups volunteering their sites for new, rotational safe parking program. The coverage said nothing about closing off a city street to create an interim safe parking lot.
There is nothing noted in the City Code about turning a residential through street into a closed parking lot, which the "temporary closure of a portion of Palm Street" seems to indicate.  Should this application be approved, I plan to appeal, and may also consider a lawsuit.
My house and my neighbor's houses on Palm Street are in an R-2 Zone. The City Code notes:
C. Accessory Use in Residential Zones. If located in the R-1, R-2, R-3, and R-4 zones, safe parking is only allowed when accessory to a public assembly or religious assembly facility. Safe parking is prohibited as a primary use in the R-1, R-2, R-3, and R-4 zones and in all applicable zones on properties that contain residential uses as the primary use.
City Code also notes the following:
4. Neighborhood Relations Plan. A neighborhood relations plan shall be provided for each safe parking facility location to address any complaints in a timely manner, including consistency with any adopted good neighbor policy.
If sending out a post card to a few people constitutes your neighborhood relations plan, I have zero confidence that any of the other aspects of the City Code with respect to the safe parking plan will be handled in a competent manner.
As much as I object to Palm Street being used for a Safe Parking area, I even more strongly object to the manner in which this policy is being handled. If a homeowner wants to cut down a tree, run a business out of their home, rent their home as an short-term rental, or add a second story to their property, there is a notice posted on the property with a comment period and a date for a public hearing.
This change of use of Palm Street is much more significant than any of the minor change examples noted here, yet there is no opportunity for public comment or environmental review. There are nearly 15 houses on Palm Street between California Boulevard and Grand Avenue, and many of them are owner-occupied. I'm sure that all homeowners and residents in the area would appreciate an opportunity for public comment.
Since the postcard noted that Kyle is the contact for this issue, I have the following concerns and questions:
1) What does "temporary" mean?  How long and how much of Palm Street will be closed?
2) What are the times for the safe parking program? How will you ensure that vehicles are only there in the allowed times?
3) How many vehicles will be allowed? There is no way that 20 vehicles, the number in the Railroad District, will fit on the boundary of the Vets Hall portion of the street.
4) What kind of security and oversight will be provided?
5) Is there a plan for trash, water and toilet provision?
6) Many events occur at the Vets Hall in the evenings, and Vets Hall patrons park adjacent to their building – how have you addressed this with the Vets Hall as you eliminate their overflow parking?
7) Has the city considered that these RVs will be very visible from Monterey Street as you approach downtown from the north? There are hundreds of hotel rooms along Monterey Street and many tourists walk down Monterey to downtown. Palm Street and the Vets Hall are not hidden from view.
Press from the New Times regarding the Railroad Parking program indicates that the city and CAPSLO have not done a sufficient job in managing trash, noise and other disruptions in their safe parking program. Even more disturbing is the continued band-aid approach to housing unsheltered community members.
Hundreds of thousands of dollars have been spent in removing encampments on city and state property, creating barely suitable alternatives for RV parking (e.g. the Oklahoma site where several people have died).
Transitioning our unsheltered neighbors to permanent housing has had very limited success.
SLO City needs to do better.  But closing off a city street is and parking RVS on a residential street is not an example of doing better. Trying to slide this temporary safe parking program in via covert administrative fiat is even worse.
I am very discouraged by the city's handling of this matter, and hope that you seek more input from residents when such issues arise in the future. I will appeal this program should it be approved, and encourage my neighbors to do the same.