Hit-and-run driver allegedly kills worker in Goleta
September 21, 2023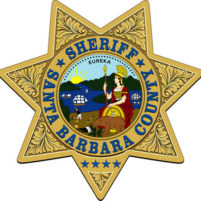 By JOSH FRIEDMAN
Santa Barbara County Sheriff's deputies arrested a driver who allegedly struck and killed a maintenance worker in Goleta on Wednesday, then fled the scene. 
Shortly after 3 p.m., a vehicle struck a person on Storke Road by Bollay Drive. Deputies arrived at the scene and learned a driver had hit a landscape maintenance worker and fled the area, according to the Santa Barbara County Sheriff's Office. 
Deputies found the victim lying unconscious in a bicycle lane and began performing CPR. Medics arrived and took over lifesaving efforts, but they determined the man could not be resuscitated and they pronounced him dead.
More deputies arrived at the scene and quickly pieced together information about the suspect. Deputies tracked the suspect, 19-year-old David Rousso, to the 400 block of Storke Road, where they arrested him.
Deputies booked Rousso in Santa Barbara County Jail on undisclosed charges. Neither drugs, nor alcohol are believed to have been a factor in the crash.
Authorities are withholding the identity of the victim as they notify relatives.