Morro Bay High School student arrested for threatening to harm others
September 20, 2023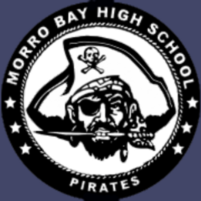 By KAREN VELIE
A Morro Bay High School student is in custody after he allegedly threatened the physical safety of the student body and staff through social media on Wednesday morning.
Prior to the start of the school day, school administrators ordered the student to report to the main office. Working with school staff, the Morro Bay Police Department conducted a comprehensive threat assessment which determined there were no further threats to students or staff.
Officers arrested the student and booked him into juvenile hall on charges associated with making criminal threats to a school campus, students and staff.
"The Morro Bay Police Department takes all potential threats of violence very seriously and thoroughly investigates all reported incidents," police said. "We ask parents to please talk with your children, help them understand making any kind of threat whether verbally, written in text or posted on social media is illegal and has serious criminal charges."
The investigation is ongoing. Police are asking anyone with information regarding the incident to contact the Morro Bay Police Department (805) 772- 6225 or San Luis Obispo County Crime Stoppers at (805) 549-STOP.