Oceano man arrested for drugs and guns in Grover Beach
September 7, 2023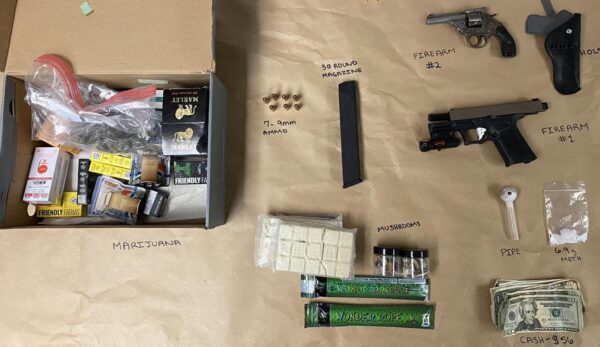 By JOSH FRIEDMAN
Grover Beach police officers arrested an Oceano man overnight for drug and weapon offenses. 
Officers contacted Jeremiah Natho, 25, in a parking lot in the 1200 block of W. Grand Avenue. Investigators learned Natho was on felony probation and had a misdemeanor warrant for his arrest, according to the Grover Beach Police Department. 
While interrogating Natho, officers found narcotics on him. They also located a ghost gun, an additional firearm and various drugs inside his vehicle.
Authorities booked Natho in San Luis Obispo County Jail on his outstanding warrant and several gun and drug charges. Natho currently remains in custody with his bail set at $55,000.