Person airlifted off Bishop Peak in SLO
September 8, 2023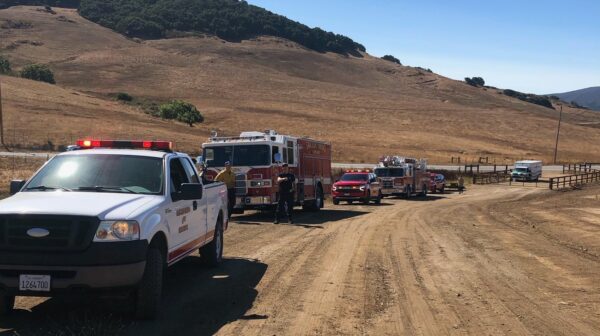 By JOSH FRIEDMAN
A helicopter airlifted an injured hiker off Bishop Peak in San Luis Obispo on Friday. 
Shortly after 10:15 a.m., a 911 caller reported a medical emergency on Bishop Peak. San Luis Obispo fire crews then arrived and located the patient on the mountain, according to the city's fire department.
Fire personnel worked with a CHP helicopter crew to hoist the injured person off the mountain. The H-70 helicopter transported the patient down to a landing area. San Luis Ambulance then transported the individual to a local hospital.
It is unclear what happened to the hiker on Bishop Peak. Officials have not disclosed the current condition of the person.