SLO County deputies arrest trailhead burglaries suspect, search for another
September 15, 2023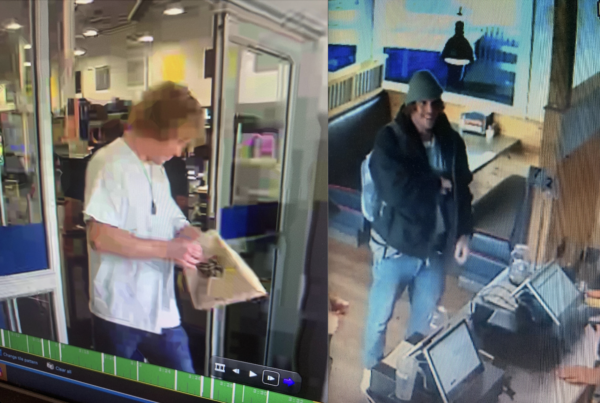 By JOSH FRIEDMAN
San Luis Obispo County Sheriff's deputies arrested one person over a series of vehicle burglaries at trailhead parking lots, and they are searching for another suspect. 
In August, deputies received a combined total of 23 vehicle burglary reports at the Bob Jones Trailhead parking lot in Avila Beach and the Reservoir Canyon Trailhead parking lot in San Luis Obispo. Many of the burglaries involved broken windows and purses and wallets being stolen, according to the SLO County Sheriff's Office.
Deputies conducted an investigation that led to the identification of 28-year-old Joy Delores Thompson of Paso Robles as a suspect. On Aug. 29, deputies arrested Thompson on charges including burglary and identity theft. Thompson currently remains in SLO County Jail with her bail set at $161,000.

Surveillance images show the outstanding suspect is a white man. Officials say one of the vehicles associated with the burglaries is a 2012 Hyundai Elantra. The Elantra has been seen at several burglary locations. 
Investigators request that anyone who has information about the outstanding suspect call the sheriff's office at (805) 781-4550. Sheriff's officials are reminding hikers to always keep valuables on them or in the trunk while on trails.