Truck bursts into flames on Highway 101 in Shell Beach
September 23, 2023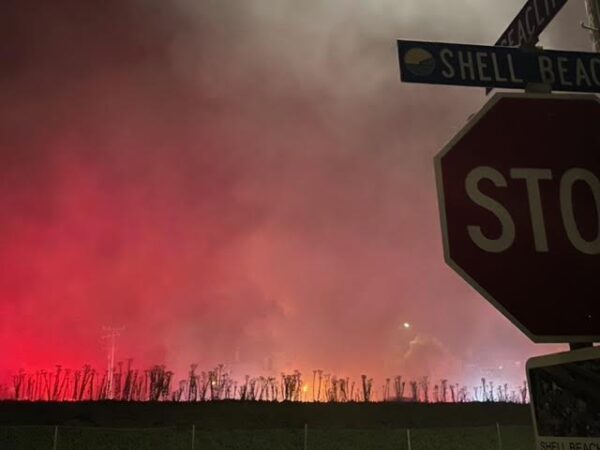 By JOSH FRIEDMAN
A fire engulfed a semi-truck on Highway 101 in Shell Beach on Friday night, sending smoke billowing into a nearby residential area and prompting reports of explosions. 
Shortly after 9 p.m., a caller reported a truck on fire on northbound Highway 101 near the Spyglass Drive offramp, according to Cal Fire. Flames engulfed the truck and the trailer it was pulling, severing them apart.
Residents in the area heard dozens of explosions, Paul Malarik posted on Nextdoor. Smoke filled the air, almost covering an entire condo complex, and large pieces of ash flew into the residential area.
Malarik and a neighbor used garden hoses to wet down a grass area at the condo complex as firefighters extinguished the blaze.
The cause of the fire is under investigation.