Ventura bus driver hits, runs over bicyclist from Goleta
September 23, 2023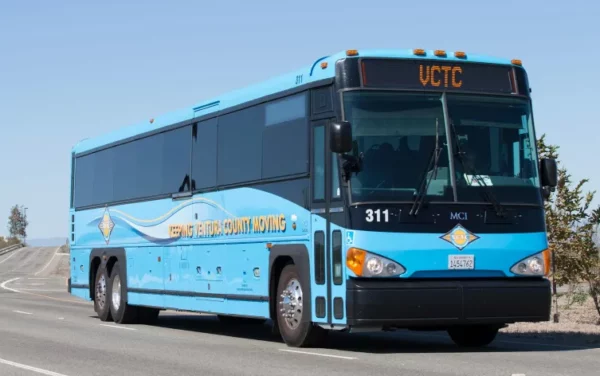 BY KAREN VELIE
A bus driver is facing a felony charge of hit-and-run after he allegedly struck and ran over a bicyclist from Goleta while driving a Ventura County bus on Thursday.
Shortly before 10 a.m. a caller reported a bus hit a cyclist on Telegraph Road in Ventura. While overtaking the bike, the bus hit the handlebars and knocked the bicyclist to the ground.
The back wheels of the bus then drove over the 64-year-old bicyclist, according to the Ventura Police Department.
The driver of the bus, which is part of the  Ventura County Transportation Commission's fleet, drove away.
Officers arrested 33-year-old Edgar Landeros and booked him in the Ventura County Jail for felony hit-and-run.