Antisemitic fliers found outside homes in Los Osos, Pismo Beach
October 11, 2023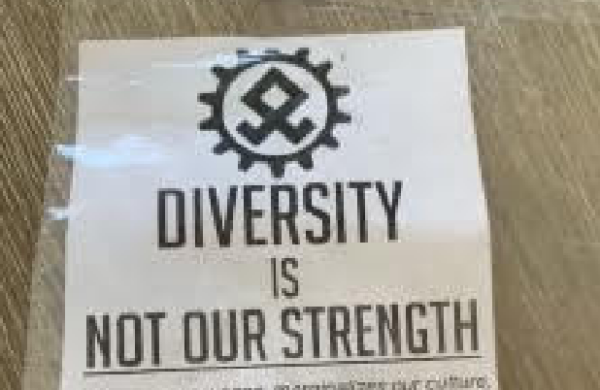 By KAREN VELIE
The group spreading antisemitic propaganda for more than a year targeted neighborhoods in Los Osos and Pismo Beach this week, though they made changes to their fliers.
Similar to fliers left in Grover Beach, Paso Robles and San Luis Obispo, this week's fliers include a Nazi symbol and direct readers to visit the California Blackshirts' Telegram channel, where they describe themselves as a pro-white activist group. The group has 165 subscribers on its Telegram channel.
While the previous fliers included the words, "A call to action." This weeks fliers say, "Diversity is not our strength."
The group delivered the fliers in small plastic baggies to Los Osos on Sunday and to Pismo Beach on Wednesday.
While law enforcement has determined the fliers fall within the bounds of free speech protected by the First Amendment, both the SLO County Sheriff's Office and the Pismo Beach Police Department are asking people with video surveillance footage of the persons responsible for the leaflets to contact the appropriate law enforcement agency.