California exodus continues, population declines by over 300,000
October 31, 2023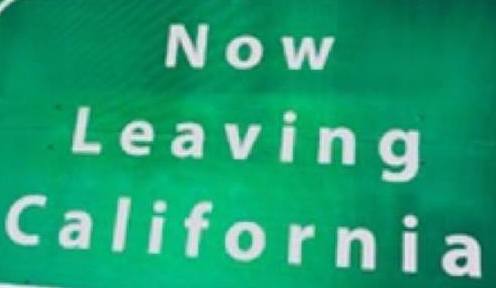 By KAREN VELIE
The Golden State's population declined by approximately 340,000 between 2021 and 2022 as Californians continue to exit the state, according to recently released US Census Bureau migration data.
Between 2021 and 2022, nearly 818,000 residents moved out of California. During that period of time, only 475,800 people moved to California.
From 2021 to 2022, California's population decreased from 39,143,000 to 39,029,000.
High housing costs are cited as the primary reason for the exodus. Additional reasons include long commutes, crime, crowding and pollution in large urban areas. The ability to work remotely and not need to live near a big city also factored into the exodus.
Of the Californians who left the state from 2021 to 2022: 102,442 moved to Texas, 74,157 now reside in Arizona and 50,701 left for Florida.