Car slams into Arroyo Grande restaurant after collision
October 24, 2023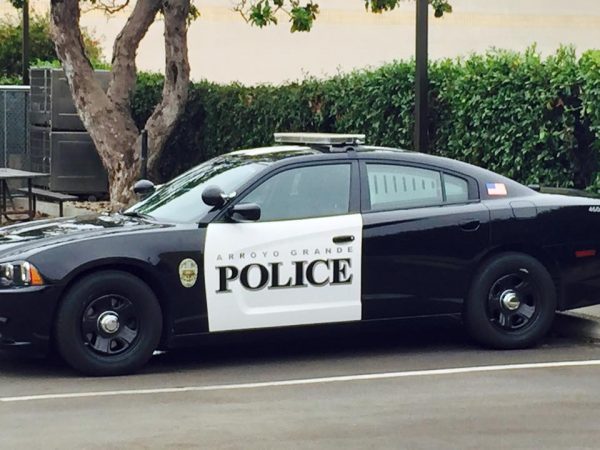 By JOSH FRIEDMAN
Two vehicles collided in Arroyo Grande on Monday afternoon, with one of the cars then slamming into both a coffee shop patio and a seafood restaurant. 
Shortly after 4 p.m., a caller reported the vehicles crashed in the 1400 block of E. Grand Avenue. Officers arrived at the scene and found one vehicle with an injured driver at the entrance to the Arroyo Town and Country Square Shopping Center.
The second car crashed into Tribe Coffeehouse's front patio area and the Blue Seafood and Grill building, according to the Arroyo Grande Police Department.
Medics attended to the drivers of both of the vehicles. Responders transported one driver to the hospital. After being evaluated by medical personnel, the second driver declined an offer to be transported to the hospital.
Investigators do not believe intoxication factored into the collision. An investigation into the crash remains ongoing.
Authorities request that anyone who has information about the collision contact the Arroyo Grande Police Department at (805) 473-5110.