Man caught masturbating outside SLO home while watching teen girl shower
October 5, 2023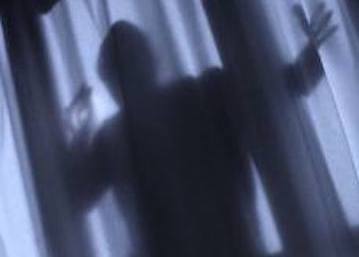 By JOSH FRIEDMAN
San Luis Obispo police officers this week arrested a transient and previously registered sex offender who allegedly masturbated outside a house in a neighborhood near Cal Poly while watching a 17-year-old girl shower inside the home.
At about 10 p.m. Sunday, a doorbell camera captured a prowler masturbating outside of a house in the 1200 block of Stafford Street. The following day, a victim reported the prowler to the San Luis Obispo Police Department.
Officers determined 49-year-old Keith William Phillips was masturbating while watching the 17-year-old girl shower through a partially open bathroom window. 
Phillips, whom police describe as a transient living in San Luis Obispo, was previously registered as a sex offender in Arizona. The 10-year threshold for Phillips's sex offender registration requirements ended in 2014, police say.
The residents of the Stafford Street home — four females and one male — also discovered video of Phillips masturbating outside their house in May of this year.
On Wednesday, one of the residents spotted Phillips on Stafford Street and called police. Officers then located Phillips and arrested him.
Authorities booked Phillips in San Luis Obispo County Jail on charges of felony indecent exposure with a prior conviction, misdemeanor lewd conduct in public, misdemeanor prowling, misdemeanor peeping and misdemeanor annoy or molest a child under 18.
Phillips remains in custody with his bail set at $200,000.