San Luis Obispo hit-and-run suspect arrested
October 3, 2023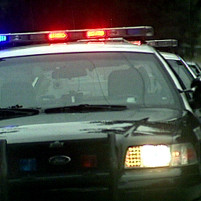 By KAREN VELIE
Police arrested a woman Tuesday on allegations she drove into a San Luis Obispo pedestrian and left him in the street with major injuries.
Shortly before midnight on Aug. 19, a caller reported an injured man lying in the roadway at the intersection of Santa Rosa and Higuera streets. Concerned citizens blocked the roadway while they awaited officers.
First responders then transported the injured man to a local hospital. He remains in the intensive care unit.
During an extensive investigation, police identified the driver as 20-year-old Dahlia Dechance Brown of SLO.
Officers booked Brown into the SLO County Jail for hit-and-run and driving with a suspended drivers license because of a DUI charges. She is no longer in custody.