Arroyo Grande Police arrest three teens for robbery, assault
October 3, 2023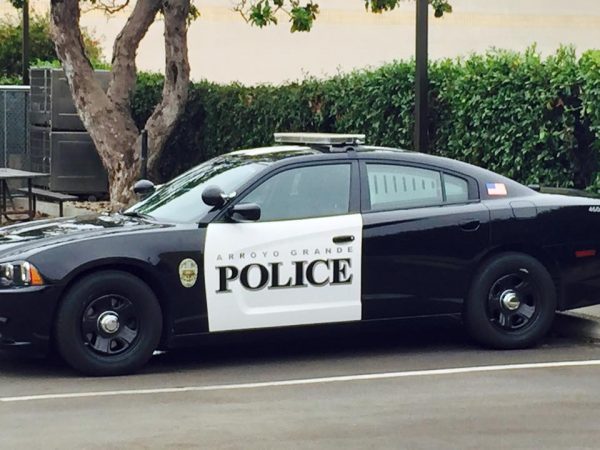 By JOSH FRIEDMAN
Arroyo Grande police officers arrested three teens for allegedly robbing four other juveniles on Friday evening.
Shortly before 7 p.m., three suspects robbed four juveniles in the area of N. Courtland and E. Grand avenues, according to the Arroyo Grande Police Department. The suspects also assaulted two of the victims.
Officers tried to contact the suspects, but they fled, initiating a foot pursuit.
Police captured two of the suspects a short distance away and placed them under arrest. The third suspect initially evaded capture, but was later identified and arrested.
An officer sustained minor injuries during the arrest.
Authorities determined all three of the suspects were 17-year-old Arroyo Grande residents. Two of the three suspects were on juvenile probation.
Officers transported the suspects to the San Luis Obispo County Juvenile Services Center on charges of robbery, conspiracy to commit a crime and delaying and obstructing a peace officer. 
An investigation into the robbery remains ongoing. The police department asks that anyone who has information about the incident contact Officer Black at (805) 473-5110.