SLO County breaks ground on new dispatch center in Templeton
October 9, 2023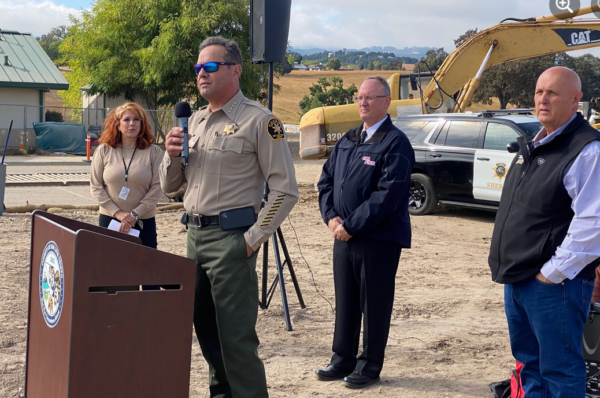 By KAREN VELIE
With multiple public officials attending, San Luis Obispo County broke ground on a new joint dispatch facility to be located in Templeton during a groundbreaking ceremony on Monday.
The 17,000-square-foot facility is slated to house both the SLO County Sheriff's Office and Cal Fire dispatch operations. Currently, the agencies operate in separate, antiquated and overcrowded dispatch centers. The new facility will allow for centralized dispatch functions and streamlined communications during emergencies.
Estimated to cost $39 million, the project is located next to the sheriff's sub-station off Main Street in Templeton.
The new facility is expected to be completed in 2025.
Project features and benefits:
Faster and better coordinated 911 and emergency response for a safer community.
Better able to manage and communicate with emergency personnel during major fire events, earthquakes, flooding or other natural disasters.
Co-locating dispatching services saves on operational and maintenance costs in lieu of two separate 24-hour facilities for fire and law enforcement.
Ability to add dispatching capacity and staff as service levels grow.