Grover Beach Planning Commission approves Grossman's mixed-use development
October 9, 2023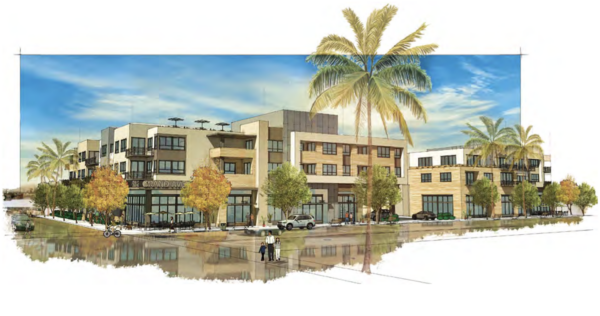 By JOSH FRIEDMAN
The Grover Beach Planning Commission voted 5-0 last week to approve a four-story, mixed use development in the heart of the South County city.
Developer Gary Grossman's Coastal Community Builders plans to construct two four-story buildings on a 1.38-acre lot located at the northeast corner of W. Grand Avenue and 4th Street. The proposed development includes 59 condos ranging from 595-square-foot studios to 1,300-square-foot three bedroom units.
Plans also call for 6,900 square feet of commercial space on the ground level for retail or restaurant use. Outdoor dining space is planned along W. Grand Avenue, N. 4th Street and N. 5th Street. 
Additional amenities include rooftop space, a pet relief area and landscaping. Plans include 80 onsite parking spaces, and 22 spaces offsite would be credited toward the project.

Construction is slated to begin in the first quarter of 2024.