SLO County offering homeless $1,000 to leave safe parking site
October 7, 2023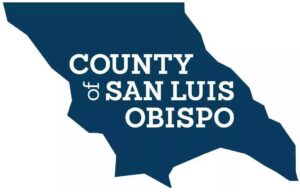 San Luis Obispo County is offering $1,000 to homeless individuals who leave the safe parking site on Oklahoma Avenue. [Tribune]
Earlier this year, SLO County announced plans to close the Oklahoma Avenue homeless parking site, which is located near Highway 1 and Kansas Avenue. County officials made the decision to close the facility after the majority of the people living there joined a homeless union.
On Wednesday evening, county officials held a meeting with individuals sleeping at the safe parking site and offered them $1,000 and additional resources if they move out by an agreed upon date. Some individuals said the funds would be enough to cover their move, while others said it would not be sufficient.
Under the proposal, the homeless would be allowed to sign a form in which they would set a move-out date for themselves. Upon moving, homeless individuals would receive a prepaid debit card with $1,000 loaded on it. They would then need to spend the funds on relocation expenses, including gas, hotel stays, security deposits, down payments or rent. 
In addition to the prepaid debit card, individuals could also receive minor vehicle repairs, placement in a supportive housing program and vouchers for camping at a county park, as long as their vehicle is up to code. Additionally, they could potentially receive a bus, train or airplane ticket to reunify with relatives; assistance with trash removal; and a vehicle tow to anywhere within the county limits, so long as the location is on private property and the individual has the consent of the property owner. 
County officials and the Community Action Partnership of San Luis Obispo County (CAPSLO) would collaborate with individuals on their relocation assistance programs. Homeless individuals would not be allowed to return to the safe parking site after moving out and receiving financial aid. 
A recent SLO County Grand Jury report found that CAPSLO has been unsuccessful at helping the majority of its participant households successfully transition to permanent housing. With a transition rate of 14%, the county safe parking site falls well below the median rehousing rate of 40% found in a 2021 nationwide study of 43 safe parking programs, according to the grand jury report.
In addition, the Grand Jury determined CAPSLO had failed to accomplish tasks they were paid to perform at the county's safe parking site on Oklahoma Avenue and then refused to provide the Grand Jury records.
Last month, the city of San Luis Obispo and CAPSLO dropped plans to provide an overnight parking area for homeless people on Palm Street near the Veterans Memorial Building after neighbors raised procedural, safety and legal concerns.