New roundabout coming to Avila Beach
November 9, 2023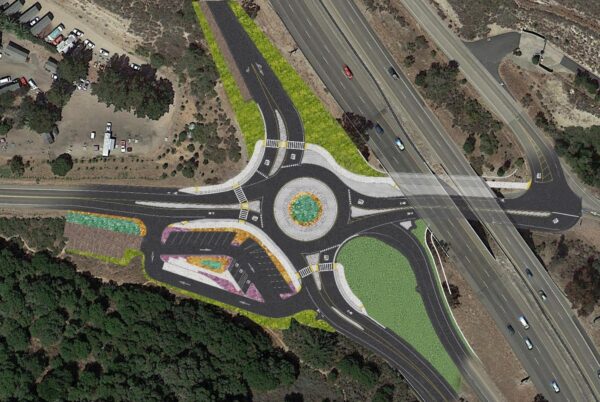 By KAREN VELIE
In an attempt to reduce delays and improve safety, San Luis Obispo County is planning on starting construction for a new roundabout on Avila Beach Drive near Highway 101 early next year.
For years, drivers traveling through the five-legged intersection of the Highway 101 southbound ramp, Avila Beach Drive, and Shell Beach Road have experiences significant congestion during peak hours, especially on weekends. The roundabout is slated to reduce travel time through the intersection to approximately 14 seconds.
To reduce congestion and maximize efficiency, the project will:
replace the stop-controls at the southbound ramp and Shell Beach Road intersection with a single-lane roundabout
install traffic calming features approaching the roundabout, including along the northbound off-ramp
provide a park-and-ride lot with bus stop
The project, which is estimated to cost a total of $15,866,400, will be primarily funded through different government grants and programs. It is expected to be completed in 2025.