One man murdered in Goleta, suspect detained
November 1, 2023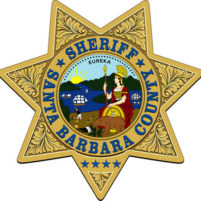 By KAREN VELIE
Santa Barbara County deputies found the body of a murdered man near the intersection of Pine Avenue and Carson Street in Goleta on Wednesday morning. Detectives have since detained a person of interest in the case.
Shortly before 7 a.m., a caller reported a man down in the roadway. Deputies arrived to find a deceased man on the road. Detectives determined the man had been murdered.
At 8:01 a.m., deputies located an injured man in the area, who they detained as a person of interest. Emergency personnel transported the man to a local hospital for treatment of his injuries.
Investigators are asking anyone with information about this incident to contact the Santa Barbara County Sheriff's Criminal Investigations Division at (805) 681-4150. If you prefer to remain anonymous, you can provide information by calling the tip line at (805) 681-4171.