SLO County Sheriff's Office warns of phone scam
November 2, 2023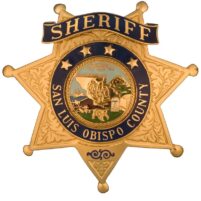 By KAREN VELIE
The San Luis Obispo County Sheriff's Office warned residents yesterday of a caller who is impersonating a deputy in an effort to scam locals.
As part of the scam, the caller tells their target that they have an issue with a federal agency and that a payment is needed to resolve the matter. The caller's phone number is "spoofed," which made it appear to be coming from an actual number at the SLO County Sheriff's Office.
In addition, the caller provides a fictitious name and badge number.
The SLO County Sheriff's Office wants residents to know they do not contact people by phone to ask for money. Investigators are asking anyone who receives a call like this to report it to their local law enforcement agency.