Two fires burning along Highway 46 near Cambria
November 20, 2023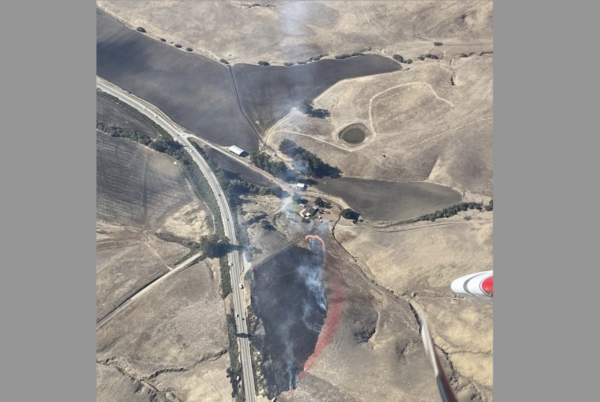 By JOSH FRIEDMAN
Two fires are burning along Highway 46 near Cambria on Monday afternoon. 
Shortly after noon, a caller reported several vegetation fires burning by the intersection of Highway 46 and N. Green Valley Road. The location is about 3 miles east of Highway 1. 
As of 1:30 p.m., the larger of the two fires has burned nine acres. Cal Fire initially said a blaze was spreading at a moderate speed and had the potential to burn 25 acres.
Cambria firefighters are assisting Cal Fire personnel with battling the blazes. The cause of the fires is under investigation.