Warm, dry weather in the Central Coast forecast
November 19, 2023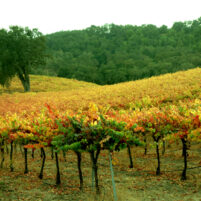 By KAREN VELIE
While forecasters predict a wet winter on the Central Coast, the season is starting off slow with dry, warmer weather expected over the Thanksgiving holiday.
Despite the dry start, all of California is drought free thanks to an unusually wet winter in 2022-2023. Meteorologists are forecasting a warmer and wetter 2023-2024 winter.
Climate scientists track rain from July 1 through June 31.
Rainfall totals from July 1 through Nov. 19, along with average yearly rainfall:
Arroyo Grande – 1.39 inches to date – average 14.09 inches
Atascadero – .79 inches to date – average 12.06 inches
Lopez Dam – 1.49 inches to date – average 18.48 inches
Los Osos – 1.46 inches to date – average 15.77 inches
Nipomo – 1.32 inches to date – average 12.62 inches
Oceano – 1.33 inches to date – average 12.26 inches
Paso Robles – 1.76 inches to date – average 14.08 inches
Rocky Butte – 5.91 inches to date – average 34.75 inches
San Luis Obispo – 1.32 inches to date – average 16.82 inches
San Simeon – 2.81 inches to date – average 15.12 inches
Santa Margarita – 1.17 inches to date – average 16.96 inches
Shandon – .88 inches to date – average 8.44 inches
Templeton – 1.65 inches to date – average 13.05 inches