CalCoastNews Series
Air quality and the Oceano Dunes
This is a multi-part series about questionable activities of the San Luis Obispo County Air Quality Control District.
It sounded like a good idea. Fine the Oceano Dunes State Vehicular Recreation Area for allowing particulate pollution caused by recreational vehicles. The San Luis Obispo County Air Pollution Control Board would impose a rule with the fines based on a study of how much dust was raised by the off-roading.
But critics say that the study is flawed.
The "Continue Reading" links open in a new window or tab.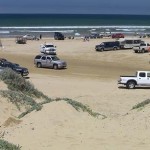 By KAREN VELIE The court awarded Friends of the Oceano Dunes $378,273 on Wednesday for attorney's fees and court costs for litigation the group filed objecting to the San Luis Obispo County Air Pollution Control Board's (APCD) dust rule. Of the $378,273 award, the APCD is required to pay $358,278. The State of California and […]... (Continue Reading)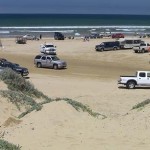 By KAREN VELIE The San Luis Obispo County Air Pollution District (APCD) lost another round Wednesday when the court sided with Friends of the Oceano Dunes and vacated a previous order that supported the dust rule. In Nov. 2011, the APCD Board passed the dust rule which requires state parks to reduce the amount of […]... (Continue Reading)

Donald Trump has renewed his calls for tougher immigration laws after an illegal Mexican immigrant allegedly shot a Cal Poly San Luis Obispo graduate on a pier in San Fransisco. On Wednesday, Kathryn Steinle, 33, was walking with her father along Pier 14 when Francisco Sanchez, 45, allegedly gunned her down. Police said the murder of […]... (Continue Reading)
By JOSH FRIEDMAN San Luis Obispo County Supervisor Adam Hill chastised and threatened the job of a state geologist who is critical of the science used to justify the Oceano Dunes dust rule, a regulation that an appellate court recently shot down. The dust rule requires the California Department of Parks and Recreation to reduce […]... (Continue Reading)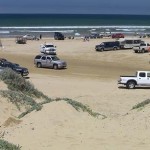 By JOSH FRIEDMAN and KAREN VELIE The San Luis Obispo County Air Pollution Control District is attempting to rehabilitate its Oceano Dunes dust rule, but in the aftermath of an appellate court ruling against the regulation, some members of the APCD board are calling for the district to find a less litigious plan for dealing […]... (Continue Reading)
By KAREN VELIE After spending less than two days reviewing the San Luis Obispo County Air Pollution Control District's request for a rehearing on the Oceano Dunes dust rule lawsuit, on Thursday, the 2nd Appellate Court in Ventura denied the district's request. In its denial for a rehearing, the court modified its April 6 ruling […]... (Continue Reading)
By KAREN VELIE After three years of litigation challenging the Oceano Dunes "dust rule," the 2nd Appellate Court in Ventura ruled Monday that the San Luis Obispo County Air Pollution Control District (APCD) does not have the power to regulate air emissions at state parks through the permit process. The dust rule requires the California […]... (Continue Reading)
A group of Nipomo Mesa residents upset over air pollution have brought forward a lawsuit against the state and county that is worthy of trial, a local judge has ruled. The Mesa Community Alliance is suing California State Parks and San Luis Obispo County, alleging that they have not done enough to curb dust blowing […]... (Continue Reading)
By KAREN VELIE A 63-year-old Morro Bay man died shortly after collapsing at the San Luis Obispo County Jail early Sunday morning. He is the fourth man to die while incarcerated in the county jail in less than 12 months. David Osborn was arrested for drunk in public on Saturday shortly before 1 p.m. He […]... (Continue Reading)
By JOSH FRIEDMAN A California appellate court rejected an agreement Tuesday that could have settled the San Luis Obispo County Air Pollution Control District's legal battle over its controversial Oceano Dunes dust rule. Adopted by the APCD board in 2011, the dust rule allows the district to levy daily fines on California state parks if […]... (Continue Reading)