Santa Barbara infant dies from whooping cough
January 15, 2015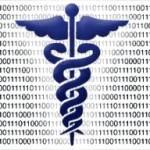 A newborn baby died last month from whooping cough in Santa Barbara — the second death in a year as California deals with an epidemic.
The 25-day-old infant became ill in December and died shortly afterwards. California health officials recorded 10,831 cases in 2014.
Whooping cough causes uncontrollable, violent coughing.
Pertussis is cyclical and peaks every 3 to 5 years. Over the past three years, San Luis Obispo County has had the following number of pertussis cases:
2012 – 14 cases
2013 – 17 cases
2014 – 43 cases