Arroyo Grande fire burns home and residential care facility
July 11, 2015
A fire that started in a shed containing a gun safe and ammunition burned a home and a residential care facility for disabled adults on Farroll Avenue in Arroyo Grande on Friday.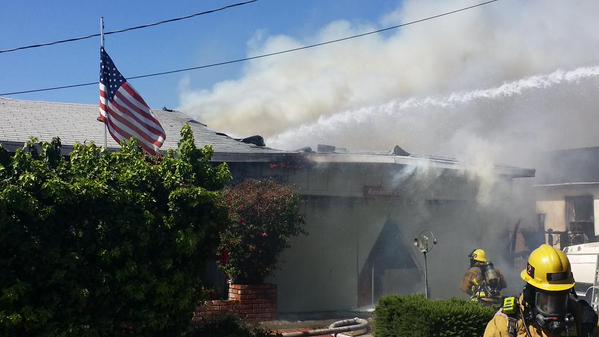 At 3:33 p.m., the owners of the home at 1116 Farroll Avenue were working on a boat in their driveway when they noticed smoke coming from the back of their home. The fire quickly spread to their house and then the care facility next door.
Multiple neighbors helped the disabled adults, some who utilize wheel chairs, get out of the home and across the street. The clients were then transported to several local care facilities including Casa De Vida in San Luis Obispo.
No one was injured. However, the clients at the group home lost all their belongings, their medications and special dietary needs.
Like CCN on Facebook.