Big rig flips, falls into Arroyo Grande ditch
July 8, 2015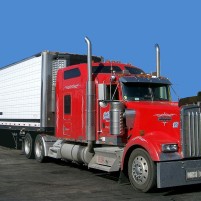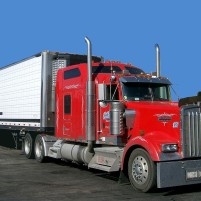 A semi-truck hauling two trailers packed with hay landed in an Arroyo Grande drainage ditch Tuesday night after flipping over and falling down a 20-foot embankment. [KSBY]
The driver managed to extricate himself, even though the truck was wedged into the ditch. The man received treatment in a local hospital for non-life threatening injuries.
The crash occurred around 11 p.m. on Huasna Road. The road was expected to reopen Wednesday morning.
A small gas leak occurred as a result of the crash. The gas leak caused concern for a possible fire due the dry hay in the overturned trailers, according to Cal Fire.