1001 Ashley Madison users in SLO County
August 28, 2015
By CALCOASTNEWS STAFF
In San Luis Obispo County, of the 1001 participants on the hookup website Ashley Madison, 978 are men and 23 are women. The largest single occupation for local users is lawyer followed by doctor.
Users include pastors, school teachers, a large number of business owners, three local media executives, government workers, and several family members of a high-ranking government official. The list also includes Arroyo Grande Citizen of the Year Lenny Jones, who is currently housed in the county jail while he faces charges of child molestation.
On July 12, hackers threatened to expose users of the site if its administrators did not take it down. On Aug. 17, the hackers followed through on their threat and released the credit card and billing information of the more than 37 million users of Ashley Madison.
The site, with a tagline that says, "Life is short, have an affair," claims it provides participants access to married people wanting to have an affair.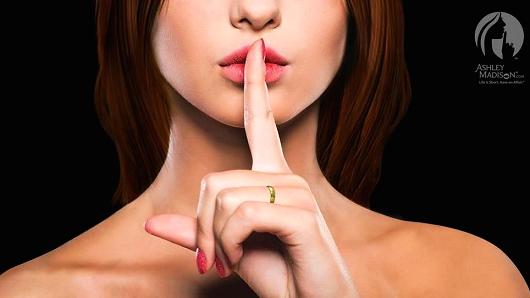 CalCoastNews' technical team downloaded the Ashley Madison financial charges, personal profiles and messages, and separated it by San Luis Obispo County zip codes. Editorial staff then pored over the information and contacted a handful of users in order to provide more information on San Luis Obispo County's Ashley Madison participants. CalCoastNews is not planning to publish the list or name most members of the site.
Of the top seven users in total numbers of billing charges, six were men and one was a woman. Ashley Madison users convert money for credits they spend when they message other users.
The top user was a successful businessman who made 83 payments to Ashley Madison from 2012 through 2014. The man lived in Avila Beach until he died earlier this year with his wife holding his hand, according to his obituary.
The second most prolific user, with 55 purchases, is a man who works for PG&E and lives in Atascadero. A 71-year-old Los Osos man is third on the list.
Tied for fourth and fifth place are a pastor from Paso Robles and a female dancer from Arroyo Grande. A Shandon rancher is sixth on the list and a Creston farmer is seventh.
Of the 23 women on the list, one is a Nipomo woman who describes herself on Facebook as a wife, mother and member of a service club. There is a dancer, an instructor with the Atascadero Unified School District, a nurse at the Atascadero State Hospital, an attorney's wife (he is on there also), and several government employees.
One San Luis Obispo man in his 30s initially responded, "I don't remember signing up for Ashley Madison." when asked about his name appearing on the list. He then said, "You didn't look at the pictures, did you?"
A San Luis Obispo based attorney said he began utilizing Ashley Madison at a time he was no longer intimate with his wife, though they were still living together. "I was still married, that's why I joined Ashley Madison," he said.
A local media executive who participated in Ashley Madison from 2008 through 2013, said that along with his wife he now counsels other couples about the perils of internet cheat sites. The San Luis Obispo man said his wife is aware of his participation with Ashley Madison, but his children are not.
"It is part of my past that I'm not proud of," he said. "It's been about 10 years since I've been on the site."
When the hackers released the data, they claimed that thousands of the 5.5 million female profiles were fakes added by Ashley Madison to attract men.
In San Luis Obispo County, only 2 percent of paid participants from July 2008 through May 2015 were female. Of those, it appears only one, the dancer, was an active user of the site after joining.
These numbers support what several men told CalCoastNews, that though they checked their Ashley Madison mail and sent messages, they never actually met in person any of the women they chatted with on Ashley Madison.
From July 2008 through May 2015, San Luis Obispo County residents paid approximately $85,000 to join and participate on Ashley Madison.
Get links to local news stories, like CCN on Facebook.