Burglars clean out SLO sunglass store
August 15, 2015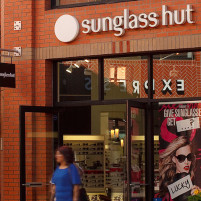 An employee of the Sunglass Hut in San Luis Obispo arrived to work Saturday morning to discover the front door had been forced open and most of the inventory was gone.
Video cameras captured four suspects breaking into the Higuera Street store at about 4:20 a.m. In less than five minutes, the suspects disabled the alarm system and then snatched most of the merchandise, stock in the storage room and money from the cash register.
Last month, a similar burglary occurred at the Sunglass Hut in the Pismo Beach Prime Outlets.
Police are asking anyone with information about these burglaries to contact the San Luis Obispo Police Department at (805) 781-7317.