Haggens closing Los Osos store
August 14, 2015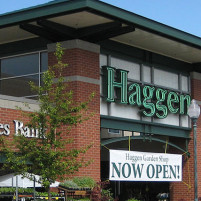 Haggens, a Washington-based chain of grocery stores, announced Friday plans to close 27 stores – including the Haggens located in Los Osos. The stores are slated to close in 60 days.
Earlier this year, Haggen bought 146 Albertsons, Vons, Pavilions and Safeway stores. As part of its business strategy, Haggens may sell or close additional stores in the future, according to the press release.
Through the acquisition, Haggen expanded from 18 stores with 16 pharmacies and 2,000 employees in the Pacific Northwest to 164 stores and 106 pharmacies employing more than 10,000 people in Washington, Oregon, California, Nevada and Arizona.
"Haggen's goal going forward is to ensure a stable, healthy company that will benefit our customers, associates, vendors, creditors, stakeholders as well as the communities we serve," said Haggen CEO Pacific Southwest, Bill Shaner. "By making the tough choice to close and sell some stores, we will be able to invest in stores that have the potential to thrive under the Haggen banner."
The company has not yet determined how many jobs will be affected as a result of the closures and sales.
Last month, Haggens laid off dozens of Central Coast workers while other employees were moved from full-time to part-time hours.
Shaner blames competition from other grocery retailers for Haggen's failures to retain customers.
"As we introduce Haggen throughout Southern California, Arizona and Nevada, our challenge is to establish and grow the brand in new markets, while transitioning former Albertsons/Vons customers," Shaner said. "The competitive activity launched in response to our entry into the marketplace – while expected – has been unprecedented."
However, some former customers said they changed grocery stores after Haggen increased pricing significantly. The customer base has fallen by almost 50 percent in some stores, one clerk said.