Good Samaritans come to officer's aid in Lompoc
September 13, 2015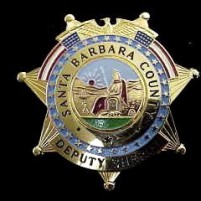 The Santa Barbara County Sheriff's Department is crediting two men for coming to the aid of a deputy who was being attacked by a drunken suspect last week.
On Monday, the deputy responded to a request to remove a "belligerent and intoxicated" man from an Amtrak train stop near Lompoc. The train conductor had kicked the suspect off the train because he allegedly posed a danger to himself and others.
Christopher Taylor, 30, of Seattle refused to comply to the deputy's requests. Taylor then turned violent punching the deputy in the face and kicking him.
Two Lompoc men — 35 and 65 years old — witnessed the assault and assisted the deputy subdue Taylor. While the 65-year-old witness helped the deputy place Taylor in his patrol car, Taylor kicked the elderly man.
Deputies arrested Taylor on charges of felony resisting a peace officer through violence, battery and battery on a peace officer resulting in injury. The deputy was then treated for his injuries at a local hospital.