Stabbing prompts Cal Poly to probe fraternity
September 28, 2015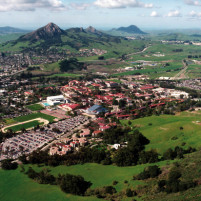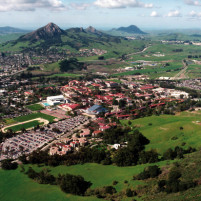 Cal Poly officials are investigating a fraternity that held a party associated with a stabbing that occurred near the San Luis Obispo campus earlier this month. [KSBY]
In the early morning of Sept. 18, Jay Hernandez, a 19-year-old Cuesta College student, allegedly stabbed a Cal Poly student and another Cuesta student following a fight at a fraternity party. The fight took place at a party hosted by Alpha Gamma Rho, which is now under investigation by the university.
Earlier in the night, an associate of Hernandez attempted to enter the fraternity party, but was turned away, according to San Luis Obispo police. Hernandez's associate then started a physical fight at the party.
About 30 minutes later, Hernandez and his associate approached the victims on Foothill Boulevard. They started a fight with the victims, whom Hernandez then stabbed in their upper torsos, according to police.
Cal Poly spokesman Matt Lazier said the university is working with police to investigate the incident.
Alpha Gamma Rho is currently on social probation due to a previous incident. Greek Life administrators are now determining whether students violated fraternity conduct on the night of the stabbing.
The fraternity must suspend all activities during the investigation.
San Luis Obispo police have not identified the alleged accomplice in the stabbing. Hernandez turned himself in to the Tulare County Jail after becoming aware of a warrant for his arrest.
Both Hernandez and the accomplice are believed to be from the Central Valley. Hernandez had been living in San Luis Obispo while attending Cuesta College, according to his Facebook page.