Our attempted escape from the Locked Inn
November 4, 2015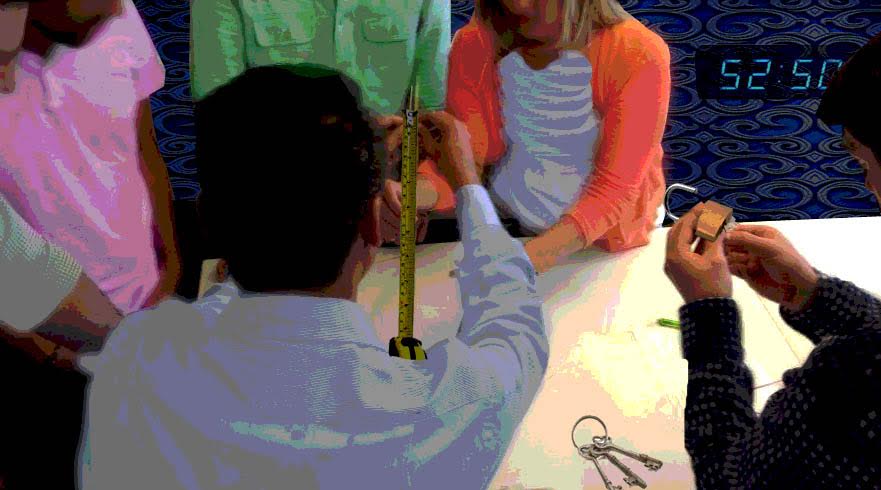 Last month, a special group of CalCoastNews agents assembled together to escape the Locked Inn – a hotel themed escape game experience in Grover Beach. Our five agents worked as a team uncovering clues that would hopefully lead us to freedom.
We had only 60 minutes and minimal clues to attempt to win San Luis Obispo County's only live interactive gaming experience. The clock was set, we heard the click of the lock and we knew we were on our own. The Locked Inn staff claims they watch you on security cameras, but do they really?
We scoured the room we were locked into for clues. Agent Jeff Lind unraveled a riddle that led us to keys that led us to other clues and tools needed for our escape.
Success at last, we escaped the enclosure, but we were not free yet just in what appeared to be a quaint hotel room. We then found a small exit into another room, but were we going the right way?
What do the new clues mean and how can they help us escape? As we pondered the answer, we ran out of time. Few, we were told, win the game.
Much more than a game, the Locked Inn is an entertainment experience, where you are the main character. The escape room concept comes from a mobile app game, first adapted to a live setting in Asia. Escape rooms quickly started popping up in major cities all over the globe.
What's the challenge? A locked-room game, with a theme that changes every few months. The mood is dramatic, mysterious, and totally absorbing. If you get stuck, there's a helpful assistant who'll hand out clues when you need them.
How much is it? You'll need a team of three to six people, and prices are $35 per person. In some cases, larger groups can be accommodated including bachelorette party attendees and corporate team building groups. Learn more here.