Sex videos played at rape trial
November 3, 2015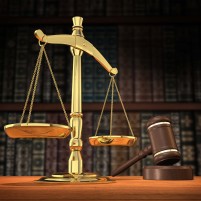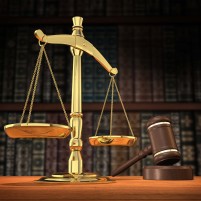 Prosecutors played a video of a 40-year-old San Francisco man having sex with a Los Osos teen he allegedly met on Craigslist during a trial Monday in San Luis Obispo Superior Court. The screen was positioned so that jurors could see the video, but the audience could not. [Tribune]
Richard Scott Brooks of raping the 17-year-old girl he met on Craigslist in July 2014. Brooks then allegedly pimped the teen out to a volunteer Cayucos fire captain.
Brooks faces numerous charges, including human trafficking, pimping, forcible rape and committing sex acts with an unconscious person. Oscar Higueros, a former Cayucos fire captain who allegedly paid Booker to have sex with the teen, faces charges in a separate trial.
From the time the alleged victim was 3 to 9-years-old, her grandfather repeatedly molested her, the teen testified. When she was 10-years-old, her grandfather shot himself in the head after she revealed the abuse, she said. Shortly afterwards, her parents divorced.
The alleged victim, now 18-years-old, said she was lonely at the time she contacted Brooks. She wanted someone to spend time with while her mother and younger sister were out of California on vacation.
Brooks promised the teen money in exchange for sex with other men in what was labeled a business partnership, she testified.  The teen drove to the Bay Area, picked Brooks up and brought him to Los Osos.
Brooks then filmed himself having sex with the teen and used the videos to recruit clients. Videos of the sex acts remain on the teen's phone.
The teen said she went along with Brooks when he demanded more sex acts because she was afraid of him. Brooks said he would kill her if she did not comply.
Brooks allegedly had sex with the girl at her Los Osos home for four days. She was unconscious during some of the sex acts, Deputy District Attorney Greg Devitt said.
Defense attorney Matt Guerrero told jurors the sex was consensual, the teen pursued it and Brooks and she took part in sexual role playing. She wrote "I'll be the perfect little slut" and she wanted to be a "sex slave." Guerrero said the victim lied about her age, claiming she was 18.
Most people have not seen this subculture of sex, Guerrero said.
The teen also testified Monday that Higueros agreed to pay $150 for a half-hour with her. She said she did not receive her portion of the money, and that was unfair.
Her testimony continues Tuesday.