Cal Poly student did not die from bacterial meningitis
December 4, 2015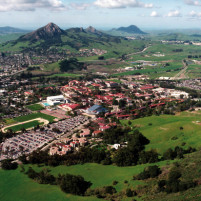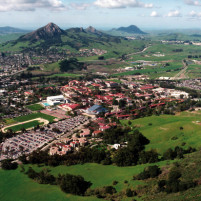 Reports that a Cal Poly student likely died last week from bacterial meningitis are incorrect, the San Luis Obispo County's Public Health Department announced Friday.
Sophomore Nicholas Reid Brown, 20, died while visiting his family in San Diego on Thanksgiving break. Brown had flu-like symptoms for several days before having a seizure that caused his heart to stop. He was pronounced dead on Nov. 29.
Brown's father suspected his son might have died from bacterial meningitis. A suspicion the Tribune reported several hours before tests said otherwise.
"There are sufficient preliminary results to assure the community that the cause of death is not attributable to a contagious disease," said Dr. Penny Borenstein, SLO County health officer. "The level of personal health concern among community members, friends and acquaintances of the deceased young man is also a natural reaction, and thus we are taking this opportunity to reassure the public that they are not at risk."
There have been no cases of bacterial meningitis in the county or in residents of the county since January 2015. Since late October, five students at Cal Poly in San Luis Obispo have been diagnosed with viral meningitis, a less serious form of the disease.
Though test have ruled out bacterial meningitis, the medical examiner has not yet determined Brown's cause of death.