Why did the California elephant seal cross the road?
December 29, 2015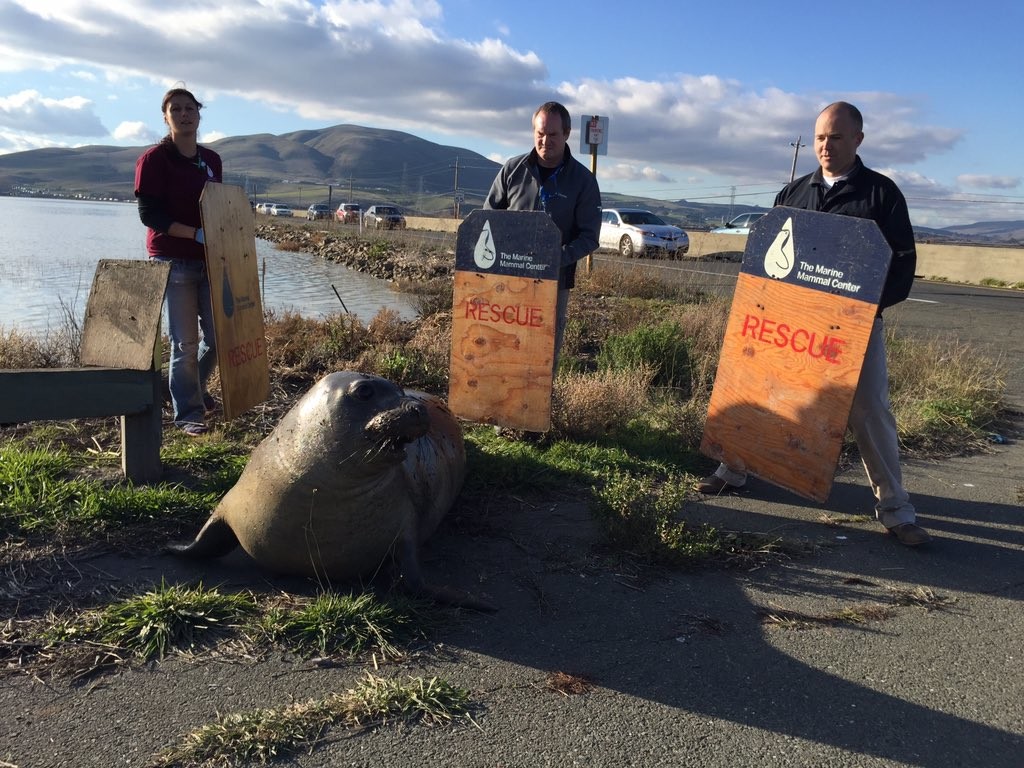 A "very large, very determined elephant seal" insists on crossing Highway 37 in Sonoma County. The mammal, which weighs nearly 1,000 pounds, blocked traffic on the highway Monday afternoon. [SF Chronicle]
Around 1 p.m., the California Highway Patrol received calls reporting the seal was blocking the slow lane of Highway 37. The seal climbed out of an inlet of San Pablo Bay, crossed two lanes of traffic and attempted to climb over the center divider.
CHP Officer Andrew Barclay said the CHP received reports that drivers stopped and tried to assist, and the seal attacked them. There is no food or water on the other side of the road, and officers do no know what the female seal was looking for, Barclay said.
The seal appears to be in perfect health, and experts say she might be pregnant.
CHP officers worked with two rescue teams and Fish and Wildlife personnel to persuade the seal to swim away. Rescue workers managed to usher the seal into the water, but the animal repeatedly wandered back to land.
Officers stopped tracking the seal shortly after 7 p.m. when it became too dark for rescue operations. On Tuesday morning, the seal was still swimming near the highway and showed no signs she was leaving.
The CHP says it might shut down the two-lane highway if the seal tries to charge across again.
Barbie Halaska, a research assistant at The Marine Mammal Center, said as a last resort, workers would sedate the seal and use a lift to take her to a suitable location for release.