Molotov cocktail allegedly thrown at California mosque
December 28, 2015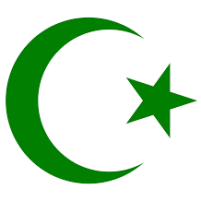 Investigators believe unidentified people threw a Molotov cocktail at a Northern California mosque over the weekend. The incident triggered a fire late Friday or early Saturday at the Tracy Islamic Center. [Sac Bee]
San Joaquin County sheriff's officials say they are investigating the incident as a possible hate crime. But, sheriff's deputies said they have not located surveillance video in the area and have no descriptions of any suspects.
Sheriff's Lt. Mike Van Grouw said without any suspects authorities do not know what the intent was.
The fire caused about $1,000 of damage. No one was injured in the attack.
A local chapter of the Council on American-Islamic Relations (CAIR) released a statement following the incident.
"The recent spike in hate incidents targeting mosques nationwide is unprecedented and should be of concern to all Americans," said, Basim Elkarra, the executive director of the Sacramento Valley chapter of CAIR.
Earlier this month, a suspected arson attack damaged a mosques in Coachella. There was also a suspected arson attack on a Houston mosque.
Both incidents came in the aftermath of the Dec. 2 terror attack in San Bernardino in which alleged ISIS supporters killed 14 people.