Paso Robles woman in critical condition after fatal crash
December 17, 2015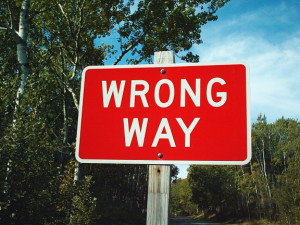 A 22-year-old Paso Robles woman who allegedly drove the wrong way on the highway while under the influence is in critical condition in a Fresno hospital. Lauren Aldrete allegedly caused a crash early Wednesday morning that killed a Los Osos woman and left two others with major injuries.
Lindsay Faye Matzie, 26, died in the crash. The collision occurred on Highway 101 in Paso Robles south of Spring Street.
Aldrete suffered major injuries. Responders transported Aldrete to a local hospital, and then she was flown to Community Regional Medical Center in Fresno.
Shortly after 3 a.m., Matzie was driving a Toyota southbound on Highway 101 with two passengers in the car. Matzie crashed head-on into Aldrete's Ford, which was heading northbound in the southbound lane.
When emergency responders arrived at the scene, they found all four people trapped in the vehicles, according to a city of Paso Robles news release. Firefighters used the jaws of life to extricate three people in less than 20 minutes.
Responders pronounced Matzie dead at the scene.
On Thursday, the CHP identified the two passengers in Matzie's car and said they both suffered major injuries in the crash.
San Luis Obispo man Rotsen Y. Victorino, 29, was sitting in the front seat and was wearing a seatbelt at the time of the collision. Atascadero resident Ken. A Cordova, 26, was sitting in the rear right seat and was not wearing a seat belt, according to the CHP.
Aldrete was arrested for DUI prior to being flown to Fresno, a CHP news release states. The CHP Coastal Division M.A.I.T. team will determine the charges that will be filed against her after they conclude their investigation.