Report a SLO arsonist, win $1,000
December 18, 2015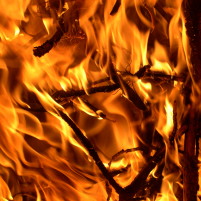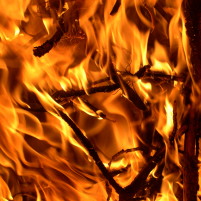 With financial backing from Crime Stoppers, the San Luis Obispo Police Department is offering a reward of up to $1,000 for information that leads to the arrest and conviction of a serial arsonist or arsonists.
San Luis Obispo firefighters and police have responded to more than 40 fires over the past year which appear to have been intentionally set, according to police. Most recently, a suspected serial arsonist started a series of six small grass fires on the evening of Dec. 8.
The fires over the past year have occurred in or near creeks, railroad tracks, open spaces, residential areas, the downtown corridor and near the police and CHP stations. Police and fire department personnel have investigated the fires and collected evidence.
Investigators recently increased their efforts but have not succeeded in tracking down the person or persons responsible.
The fires have posed a significant threat to public safety and potential damage to city and private property, a SLOPD press release states. Extreme drought conditions have increased the level of danger to the citizens and the community, SLOPD says.
Costs incurred from responding to an investigating the fires are also quite significant. But, quick responses by fire and police personnel have thwarted extensive damage, the press release states.
Authorities request that anyone who has information relating to the crimes call SLOPD or Crime Stoppers at (805) 549-STOP.