Commission approves Templeton psychiatric hospital
January 15, 2016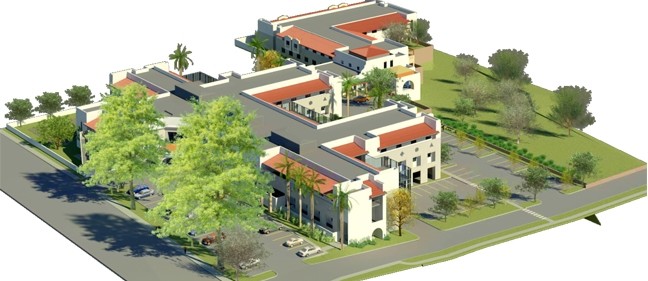 The San Luis Obispo County Planning Commission voted unanimously Thursday in support of a proposed mental health hospital in Templeton. An appeal of the project to the board of supervisors is likely, though.
Harvey and Melanie Billig are seeking approval for a 91-bed psychiatric hospital, as well as a 55-to-60-bed assisted living facility for patients with Alzheimer's disease and dementia on a property off Las Tablas Road near Twin Cities Hospital.
Public opinion on the project has been split.
Proponents have noted the lack of mental health facilities in the county, which they say endangers local residents. Opponents of the project have voiced concerns about lower property values and patients endangering the safety of residents.
Last month, the planning commission discussed the project for more than three hours. The commission delayed ruling on the proposed psychiatric hospital until Thursday.
At the December meeting, Deputy County Counsel Whitney McDonald asked the commissioners to avoid discussing issues regarding mentally ill patients. State and federal laws prohibit the government from from considering disabilities when making decisions on land use issues.
Some of the opposition to the planned psychiatric hospital has come from San Luis Obispo development firm PB Companies. In 2014, PB Companies mailed a flier to residents in the area warning that approval of the Billigs' project would result in lower property values and endanger residents.
PB Companies is working on a competing plan to build an 80-bed assisted living facility, which would also be located on Las Tablas Road in Templeton.
San Luis Obispo County Supervisor Adam Hill, who may soon vote on the Billigs' project, is a public advocate of PB Companies projects. Hill also received at least $10,001 in 2014 from a consulting company tied to the development firm.
Hill has already met with Harvey Billig about the planned psychiatric hospital and assisted living facility. Billig said Hill acted positively when they met and gave no indication he was opposed to the project. Hill did not discuss his paid consulting role, though, Billig said.