John Wallace accused of malfeasance
January 18, 2016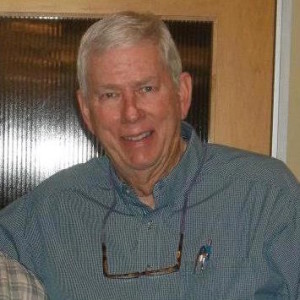 By KAREN VELIE
Former South San Luis Obispo County Sanitation District administrator John Wallace is accused of extortion and conflicts of interest in an investigative report that was made public Sunday. The investigation by Knudson and Associates recommends the district board take the information to law enforcement for possible prosecution.
The sanitation district provides sewer services to about 38,000 customers in Arroyo Grande, Grover Beach and the unincorporated town of Oceano. John Wallace is the owner and president of the Wallace Group, a private engineering consulting firm located in San Luis Obispo.
In 2009, two employees from the sanitation district, Scott Mascolo and Devina Douglas, reported misuse of public funds and problems with the plant complying with safety and health requirements to several regulatory agencies and CalCoastNews. Douglas and Mascolo were eventually terminated leading both to file whistle-blower lawsuits.
Nevertheless, multiple public agencies continued to contract with Wallace and his friend and attorney for the sanitation district Michael Seitz. Sharon Seitz, the wife of Michael Seitz, was the director of the Wallace Group's human resources department.
While Sanitation district legal counsel Michael Seitz was bringing in large paychecks for his work on the Mascolo and Douglas' whistle-bower lawsuits, Sharon Seitz was billing the sanitation district for her research on Douglas and Mascolo's claims.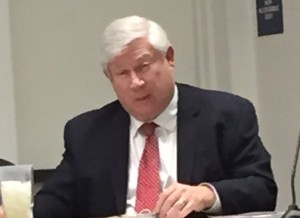 During interviews with Carl Knudson, Seitz claimed his wife only worked for the Wallace Group for eight months while Wallace claimed she worked for him for two to three years. Both Wallace and Seitz financially benefited from the ongoing legal battles, which rate payers funded.
According to Knudson, the practice of rewarding Seitz and Wallace for their incompetence is a potential conflict of interest in violation of the 1999 "Sarbanes-Oxley" law.
The Knudson report details several instances where Wallace attempted to use or used his public office to financially enrich his company.
For example, in 2009, Wallace threatened to close the state parks dump station in Oceano if the state did not pay Wallace Group $300,000 for engineering plans for a new discharge site. Wallace claimed the state facility was leaking Formaldehyde into the sewage plant. A claim that was later proven untrue.
State Parks recreation specialist Dena Bellman contacted former Grover Beach Councilman Bill Nichols and asked to meet with him regarding the alleged extortion attempt. Nichols arrived at their meeting with Wallace who allegedly smirked at the state employee, according to the report. This is one of the incidents of malfeasance Knudson recommends law enforcement investigate.
For the past seven years, multiple business owners have voiced concerns that Wallace was attempting to use his position as a contracted engineer for the Arroyo Grande Public Works Department. His job was to review and approve proposed project engineering plans. Several business owners said Wallace offered to fast track their projects if the Wallace Group, at a much higher than standard rate, was hired as the developer's engineer.
The sanitation district board is comprised of three members, one from Arroyo Grande, Oceano and Grover Beach. Former Arroyo Grande mayor Tony Ferrara and Nichols regularly battled against former Oceano board members including Jim Hill and Lori Angelo, who questioned spending and conflicts of interest allegations made by Douglas and Moscolo and published exclusively by CalCoastNews.
In 2011, the San Luis Obispo County Grand Jury validated accusations that Wallace had been funneling millions of dollars to his private engineering company without proper oversight. Wallace, Ferrara and Nichols said the Grand Jury was wrong.
According to the Knudson report, under Wallace's leadership expenses substantially exceeded revenues while Wallace Group's income from the sanitation district swelled. Wallace regularly assigned district bookkeeping and financial work to the Wallace Group even though plant employees could have performed the work at a much lower cost.
"The trend in billings by the Wallace Group grew steady from $3,600 and 81 hours a month in 1999 to over 600 hours and $70,000 per month by the end of 2010," according to the report.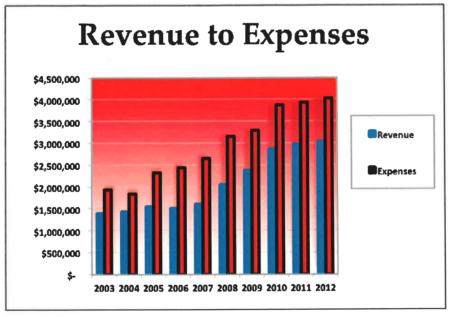 In addition, the district's financial reports did not match other financials. Every year, from 2008 through 2012, the district's "QuickBooks accounting data for revenue and expenses was substantially lower than data listed on the audited financial statements," according to the report.
In 2013, Grover Beach mayor Debbie Peterson requested a forensic audit of the district. Amid the allegations of mismanagement, Wallace announced his retirement in Feb. 2013.
On May 6, the district voted unanimously to hire Knudson to do an investigation. Two weeks later, Seitz resigned.
Under Wallace, the district regularly exceeded its more than $6 million per year budget and ran at a deficit. Currently, the district is running at less than 50 percent of its budget, with overages being placed in a reserve account.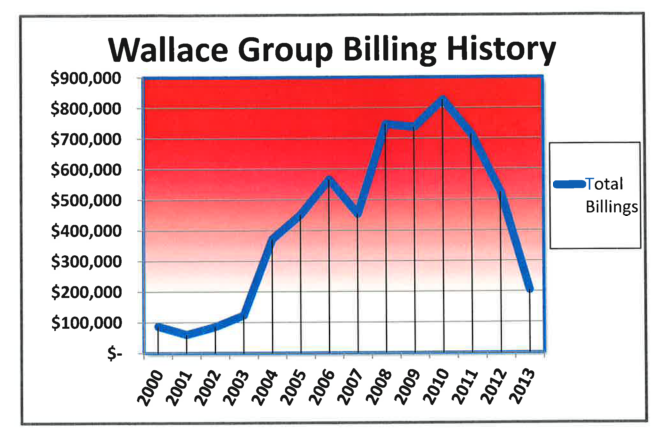 Carl Knudson has worked for more than 40 years as a fraud investigator. As an IRS special agent, Knudson investigated drug trafficking cases which were eventually chronicled in two books, Washed in Gold and Dark Alliance. Knudson has testified as a Certified Fraud expert in more than 50 federal and state trials and proceedings.
Get links to breaking news, like CCN on Facebook.