Rocket launches from Vandenberg but botches landing
January 18, 2016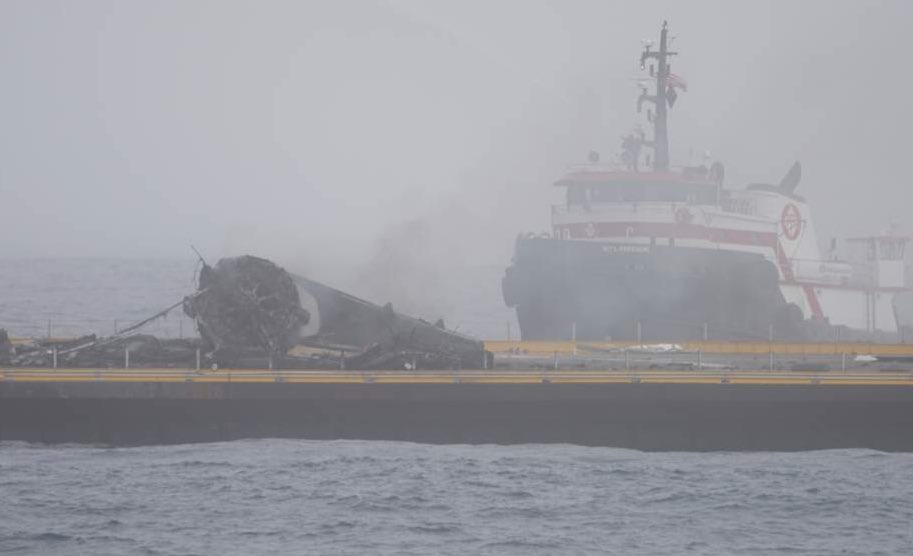 A rocket launched from Vandenberg Air Force Base on Sunday and successfully delivered an ocean-monitoring satellite into space, but it failed to stick the landing. The rocket broke a support leg and tipped over after landing on a barge 200 miles off the California coast. [Fox LA]
The Falcon 9 rocket launched at 10:42 a.m. carrying Jason 3, a NASA and NOAA satellite. The launch was part of a joint United States-European effort to measure ocean levels, which are reportedly creeping upward as a result of global warming.
SpaceX, a Hawthorne-based company founded by business magnate and inventor, Elon Musk, built the rocket. SpaceX is vying for NASA contracts to supply rocket launching services. In December, the company completed a successful vertical landing of a rocket in Florida.
"Unfortunately we are not standing upright on the droneship at the moment," SpaceX lead mechanical design engineer John Federspiel said after Falcon 9 failed to land properly on Sunday.
Musk stated on social media a leg lockout did not latch, so the rocket tipped over after landing. The root cause may have been ice buildup as a result of condensation from heavy fog at liftoff, Musk said.
Another company official said the botched landing was secondary to the successful launch of the weather satellite.